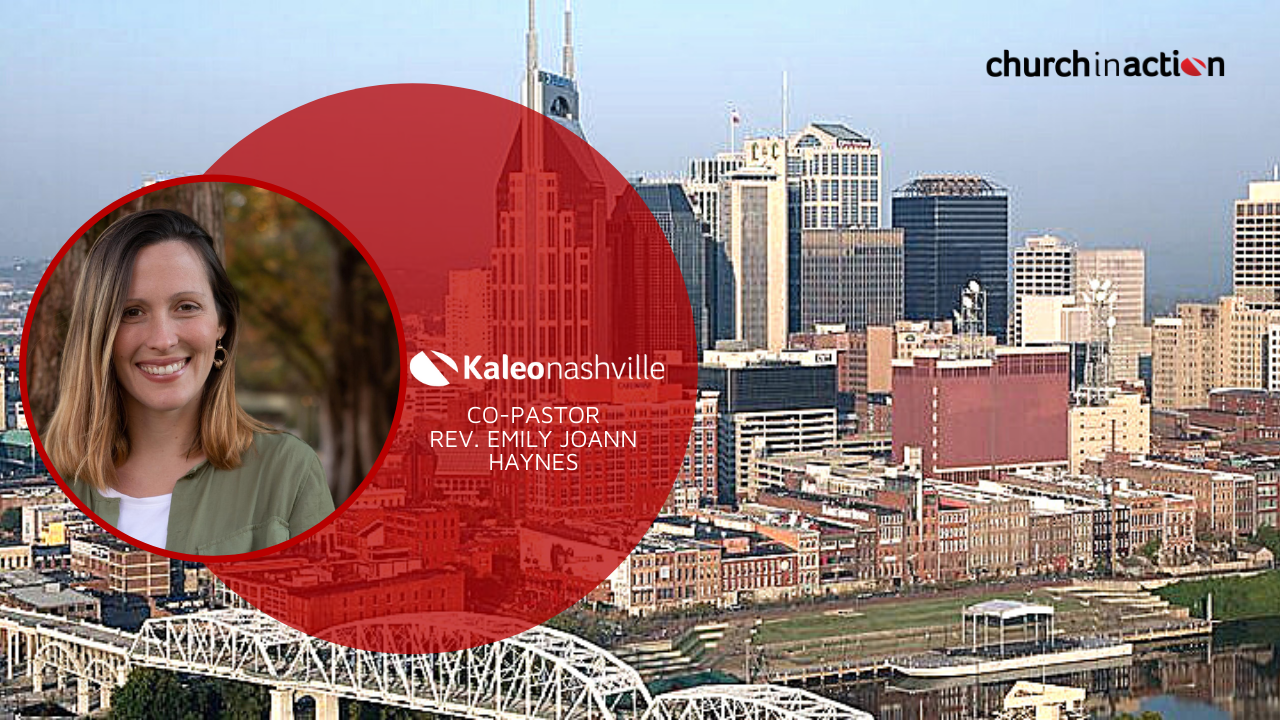 Meet Rev. Emily JoAnn Haynes
Rev. Emily JoAnn Haynes is co-lead Pastor, along with her husband Caleb, at Kaleo Nashville Church of the Nazarene. Recently, Emily spoke to one of our Communities on Mission Launch Classes about her experience as an intern in Germany and how that helped to form the vision and foundation for the Kaleo Nashville church. 
"This is the kind of ministry work we want to do. But we felt this distinct call that this was something that we needed to do in our own culture and our own context. Which is kind of a crazy and audacious thing to do when you live in the middle of the bible belt where there is literally a church on every single corner."
Watch the video below to learn more about Emily's journey with Communities on Mission.