Learn the ins and outs of Communities on Mission and receive coaching through the launch of your first three Communities on Mission.
This class will provide you with everything you need to know about Communities on Mission. We'll also hold you accountable to ACTUALLY start at least three Communities on Mission in less than eight weeks.
What you get if you sign up for the next Launch Class
8-WEEK LAUNCH CLASS
(Value: $970)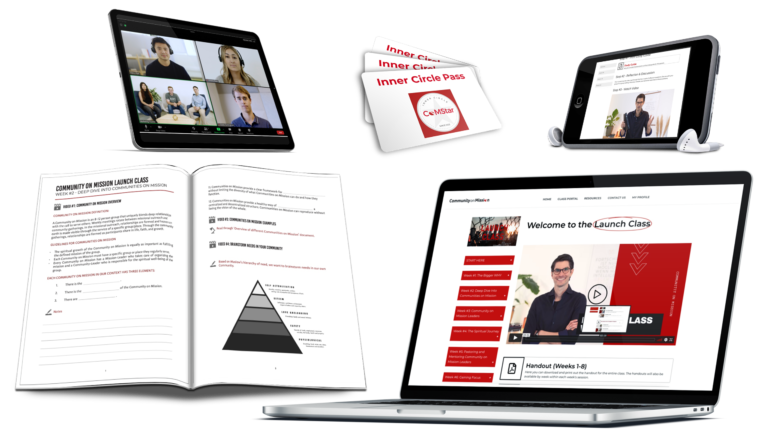 plus these exclusive bonuses
(Bonus #1) – COMMUNITIES ON MISSION FACILITATOR CERTIFICATION (Value $270)
(Bonus #2) – COMMUNITIES ON MISSION ONBOARDING CLASS (Value $470)
(Bonus #3) – LIFETIME ACCESS TO THE COMSTAR INNER CIRCLE (Value $470)/yr)
(Bonus #4) – COMMUNITIES ON MISSION CASE STUDIES (Value $47)
You get 100% class tuition back if you have taken the whole Launch Class and feel (for any reason whatsoever) that it did not deliver the value that you were hoping for. The only requirement for this guarantee is that you actually did your work, engaged in the class, and attended at least 80% of the coaching calls.
I really love the Launch Class because you get to talk with people from around the country; people who are in totally different situations than you, and people who are similar. You can bounce ideas off of each other and get a lot of encouragement. The teaching is done really well and you get a lot of time to collaborate with your groups. If you are interested in going out in your community and doing something new and real, this is a really good way to learn how to do it and connect with other people who are on the same path as you.
Carrie Goldsmith
Family Life Pastor
I value what I have learned about the Communities on Mission strategy and approach and how it is applied to accomplish the goal of bringing the Kingdom of Heaven to Earth. It has been exciting to see how the Launch Class has been modified to incorporate the feedback from earlier classes. These changes have enabled class members to move from just learning new concepts and ideas to actual implementation of Kingdom projects.
Tim Alderson
Counselor/Coach
I have observed an increasing desire for my people to integrate the Faith they express on Sundays through the rest of week. I believe Communities on Mission will help our people discover purpose and mobilize to bring God's Kingdom close. I can't wait to lean into more discussions and learn more from the passionate and knowledgeable staff.
J.P. VanDalsem
Pastor
Often in the church world, the question of how we help our congregation participate in God's mission can seem complex and impractical. Where should one start? Communities on Mission give leaders a tangible method and helpful structure to mobilize their people to be active in their neighborhood or city. The simplicity and clarity of the vision of Communities on Mission is an invaluable tool for any pastor seeking to lead their people to take part in God's "Heaven on Earth" project.
Danny Atkins
Pastor
In my pastoral experience, I find that the vast majority of people today are either struggling with loneliness, walking through life without a purpose or both. Communities on Mission not only beautifully reflect God's communal and sending nature, they also provide an answer to both of these needs. I believe that, in providing a space for real and honest connection as well as being on mission together, Communities on Mission can contribute to creating holistically healthier cities as God intended them.
Eric Smith
Pastor
If you would like to read more reviews about the Launch Class, you can download them here:
WEEKS 1-5: THE CLASS PHASE (THEORY)
In weeks 1-5, you will begin to understand and appreciate the bigger WHY behind Communities on Mission. We will help you develop the leadership structure for your Communities on Mission so multiplication is easy and you will learn how the mentoring system behind Communities on Mission works.
You will receive each week's class materials (videos, documents, handouts and homework) through the membership area. The whole class will come together virtually every week for a Coaching-Call on Zoom to discuss and apply what was taught each week. Homework assignments are expected to be completed prior to the weekly Zoom calls. 
Weekly time commitment:
3-4 hours self-directed study
90 minutes weekly class time – Coaching Call
WEEKS 6-8: THE LAUNCH PHASE (RESULTS)
In weeks 6-8, we will move from learning to implementing. You will spend your weekly time actively working toward your launches and we will continue to meet for Coaching Calls each week to help you be successful. 
You will develop practical action steps towards launching your Communities on Mission and report on your progress and accomplishments weekly. We will answer questions and talk about the challenges that you are facing and you will gain insights from your peers who are learning alongside you and experiencing similar challenges.  
Weekly time commitment:
3-4 hours launch preparation
90 minutes – Coaching Call
topics covered in the launch class
Consider this:
Over 400 pastors and leaders have gone through the Launch Class and many are in the process of implementing Communities on Mission across the United States of America. From church planters, to small churches with 20 members, to churches with over 10,000. Communities on Mission can work in many different contexts and churches and there are new Communities on Mission launched every week.
Consider this:
When you join the Launch Class you are joining a community that wants to help you succeed. The Launch Class is set up in a way that will guide you step by step in the process. You will have your own cohort that will support you as you are implementing what you are learning. You will have access to all the help you need. You just have to trust the process.
Consider this:
We teach you not to change your church but to actually, over time, change your church culture. We encourage you to start Communities on Mission on the side without stopping anything that you currently are doing as a church. This way you have the freedom to try something out without needing to get everyone on board.
Consider this:
What would it be worth for you to actually have three healthy Communities on Mission up and running? Three communities that are bringing heaven to earth in your neighborhood. Three communities that have a real impact. Three communities that are being discipled and are involving people in the process that your church currently is not reaching.
I am sure it would be worth more to you than the price of the tuition of the Launch Class. Here is the thing: The Launch Class is not just a class to acquire more knowledge. It will help you to actually come up with a plan to launch Communities on Mission.
But if the price of the tuition is really the only reason why you cannot join the next Launch Class, please click here to apply for a scholarship. Our commitment is that money is never the reason not to join the Launch Class.
Consider this:
Let's be honest. Is this really your reason not to join or just an excuse because it is a little bit scary to venture out and try something new? 90% of the time, in our experience, this is just another easy excuse to hide behind.
If not now, when will be the right time?
Consider this:
Communities on Mission is not rocket science and you can figure out how to launch and lead them yourselves. Yes, that is true. On the other hand, you can speed up the process, save a few years of trial and error, and just adapt everything we have learned over many years and in many different contexts.
The Launch Class will give you access to our whole blueprint on how to launch and multiply Communities on Mission and give you a community that will walk alongside you to actually implement what you are learning. If you are already committed to starting Communities on Mission in your own church, this Launch Class will be even more valuable and effective for you.
who is the launch class for?
Pastors, pastoral staff, and church leaders that are looking for ways to engage the community around them and re-engage those within their churches who are no longer interested in 'church as usual' can meet those goals through this launch class.
Church planters who desire to start something fresh and different that meets the culture where it is and isn't 'just another church' will fulfill those desires with these tools.
Kingdom-minded entrepreneurs seeking to include their faith in their business and community can achieve this target using this training.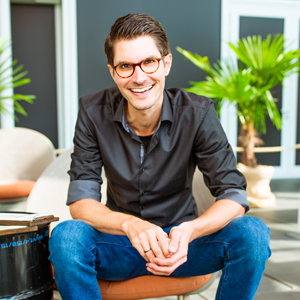 Dr. Philip Zimmermann
Founder Church in Action
Dr. Philip Zimmerman is the co-founder and pastor of Church in Action. Born in Frankfurt, Germany, Philip is known for strategic thinking and creative problem solving. He is a social entrepreneur, pastor and church planter who has started and led many churches, non-profits, and businesses.
Philip received a Bachelor of Arts in Religion from European Nazarene College, a Masters of Arts in Spiritual Formation from Northwest Nazarene University, a Doctorate of Strategic Leadership from Regent University, and is an ordained elder in the Church of the Nazarene. When he is able, Philip teaches university courses in leadership and spiritual formation and speaks at leadership conferences around the globe. He is the author of the book "Der Leadership-Kompass."
Personal Motto: If you have a problem, solve it. If you cannot solve it, give it to God.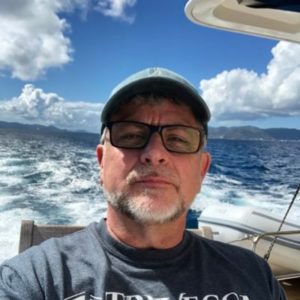 Dr. David Sharpes
Director of the Center for Applied Learning
Dr. David Sharpes has been a local church pastor and district superintendent in the Church of the Nazarene since 1989, serving from Philadelphia to Phoenix and a couple of points between. He married Carol on June 15, 1985. They have two children, Jonathan, his wife Katelyn, and son Campbell, who live in Nashville, TN, and a daughter, Hannah that lives in Olathe, KS.
Dave is a graduate of Mid-America Nazarene University, Nazarene Theological Seminary, and Fuller Theological Seminary in Pasadena, CA. His passion is to join the activity of Jesus in the world, bringing the Kingdom of Heaven to this earth. Currently, Dave is a Professor of Evangelism and Christian Witness and Director of Praxis at Nazarene Theological Seminary in Kansas City.
​
Personal Motto: (With God) It's never too late to dream a new dream or imagine a new destination.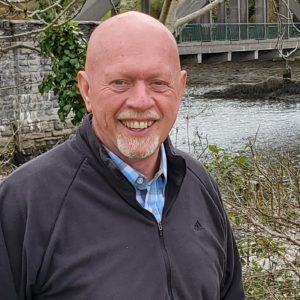 Dr. Jim G Cooper
Head Coach of the Center for Applied Learning
Dr. Jim Cooper has served as youth pastor, lead pastor, global missionary, and District Superintendent both in Brazil and the United States. His most recent pastoral assignment was 13 years as Lead Pastor for The Point~Church of the Nazarene in San Jose, CA. The Point was an innovative response to ministry in a city with 53 language groups and no majority population. The Point effectively functioned with seven language-based congregations and 22 nationalities.
An advocate of Kingdom impact through church health and missional church focus, Jim has participated in some of the most effective local church experiences.  He resonates with the statement of Catherine Booth, "There is no changing the future without disturbing the present".
Jim's years of formal preparation focused on Political Science, Sociology, Old Testament, Theology and Parish Ministry.  He received his AB in Sociology and MA in Old Testament from Southern Nazarene University, Master of Divinity from Nazarene Theological Seminary and Doctor of Ministry from Phillips Graduate Seminary. 
Jim resides in Oklahoma City with his wife, Betty (Pittenger), and enjoys his California family: daughter Kristan, son-in-law Mike and five grandchildren.
Personal Motto: Humankind's most binding prison is self-focus; but thanks be to God, Christ sets prisoner's free!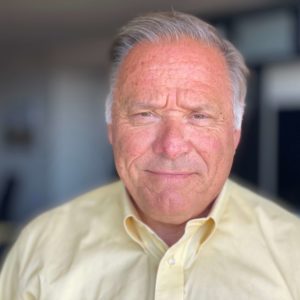 Ed Dean
Director of Church in Action USA
Ed Dean is the Director of Church in Action USA. Born in Cincinnati, OH, Ed spent the first 27 years of his carreer in Sales and Marketing as the Senior VP of Sales for Westinghouse Lighting and seven years as the Senior VP of Marketing for Dorman Products. In 2004, Ed left the marketplace to serve as an executive pastor and has served at three churches.
Ed has a degree in Sales and Marketing from Cincinnati State Technical College, Graduate School of Sales and Marketing Certificate from Syracuse University, and is an ordained minister in the Church of the Nazarene. Ed is also a certified church consultant and has a Certification in Spiritual Direction.
Ed and his wife Vickie live in Phoenix and have two adult children: Kristopher, and his wife Samantha, located in Queens, NYC; and Kelsey, located in Phoenix. Ed enjoys being an instigator of challenge , and great food, including Skyline Chili and Gates BBQ.
Personal Motto: "The root of all our personal and emotional difficulties is a lack of togetherness…" – Dr Larry Crabb